BCHG is a limited company and an exempt charity, registered under the Co-operative and Community Benefit Societies Act (2014), and governed by our Board of Management.
Dr Abigail Robson
Chair
Abigail is an experienced senior manager in local government in housing policy, practice and development. She was previously chair of Trident Social Investment Group. Her professional background is as a quantity surveyor. abi.robson@bchg.co.uk
Adam Carey
Adam's experience includes senior political, private and public sector management roles, as well as at senior management level for a Housing Association. Adam is currently working in a consultancy role within the sector.
Dr Sarah Woolley
Senior Independent Director
Sarah combines and academic career with executive coaching and management consultancy services. Previously, Sarah was an Executive Board Director in the NHS. Her research focuses on understanding strategic management practices in complex environments, in particular, healthcare and not for profit organisations.
Craig Jones
Chair of Group Audit Committee
Craig is Director of Finance at the University of Derby. Previously, Craig was Director of Finance and Resources at two housing associations in the Midlands. Prior to that, Craig's career was in the professional services firms, latterly as Corporate Finance Director with Deloitte UK.
Nigel Wright
Nigel hails from the Midlands and is a multi-sector independent Non-Executive Director, business owner and social entrepreneur.  He is a qualified banker with a professional career in Building Societies, Retail Banking and Payments.  He has mutual values and brings broad commercial, operational and digital expertise.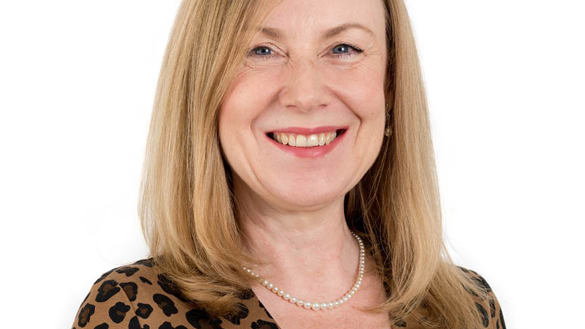 Amanda Tomlinson
Amanda is Chief Executive of Black Country Housing Group and the appointed Executive Board member. Amanda is keen to ensure that Black Country Housing continues to be much more than a local housing provider, supporting our local communities through the provision of a range of services creating positive social impact.
Lorna Wallace-Davis
Lorna is an independent learning and organisation development specialist.
She began her career as a social worker and currently runs her own company providing culture change, facilitation, training and executive coaching in the public, housing and independent sectors.
Born and brought up in Birmingham to Jamaican Parents, she is a Carer, enjoys walking her dog (Bonnie) listening to live music, and being an active member of her local community.
Melissa Shervington
With 15 years' experience in commercial business ventures, Melissa is often referred to as a 'serial entrepreneur'. She has operated her company 'Engage Training & Consultancy' for over ten years - which delivers training, coaching & consultancy services related to entrepreneurship and business growth.
Alongside this, Melissa has designed and delivered a variety of learning & development programmes, including Diversity & Inclusion, for a range of clients across sectors on a national & international scale.
Melissa loves travelling, with a passion to explore new places & experiences. She also enjoys striking a balance by often finding a quiet spot with a good book!
Gareth Price
Gareth currently works for Trident Group, as a member of the Executive Team at the Midlands based Housing Association. He is responsible for leading on property development, asset investment and delivery of the sustainable homes programme.
Over the last 20 years Gareth has gained extensive experience of asset management in the Housing Sector and has previously worked managing building safety and regulation for several local authorities.
Gareth is committed to ensuring the continued growth and investment in housing whilst maintaining safe and decent homes for all residents.
Passionate about health and fitness, Gareth spends much of his free time training and enjoying the outdoors